As detailed in the Administration section available here, nodea applications include user management functions. Once created, a user can connect to his application.
Login page is the first page that you will see when you browse Nodea application. This is the first page accessed by users. From this page, the user can log in by entering the Login specified when the account was created by an authorized user (the administrator by default) and the Password set during the first login.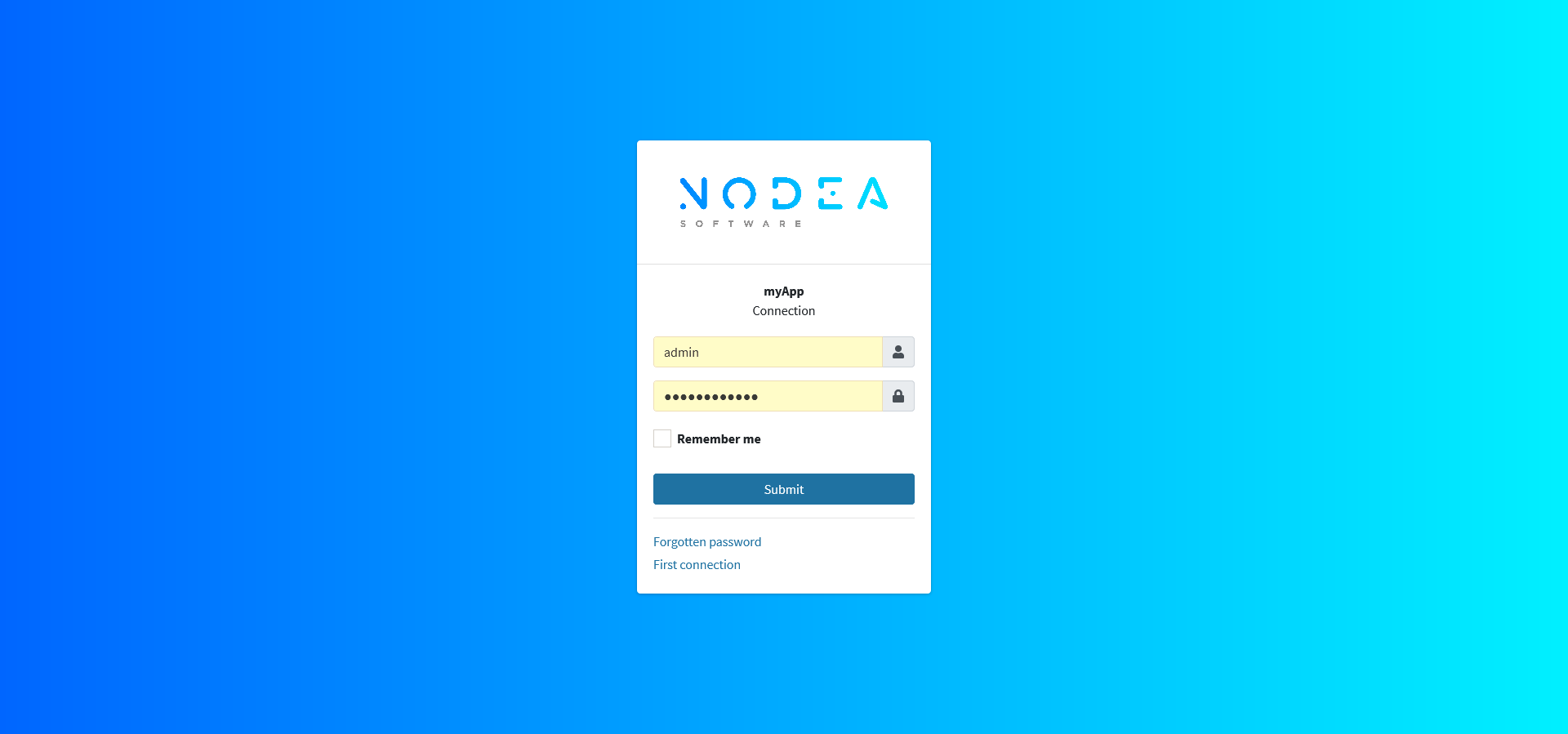 Once a user account is created in the application, it is necessary to set a password. To do this, simply fill in the form available on the first connection page, accessible from the link on the Login page. By default, Nodea passwords must contain 8 characters including 1 capital letter, 1 number, and a special character.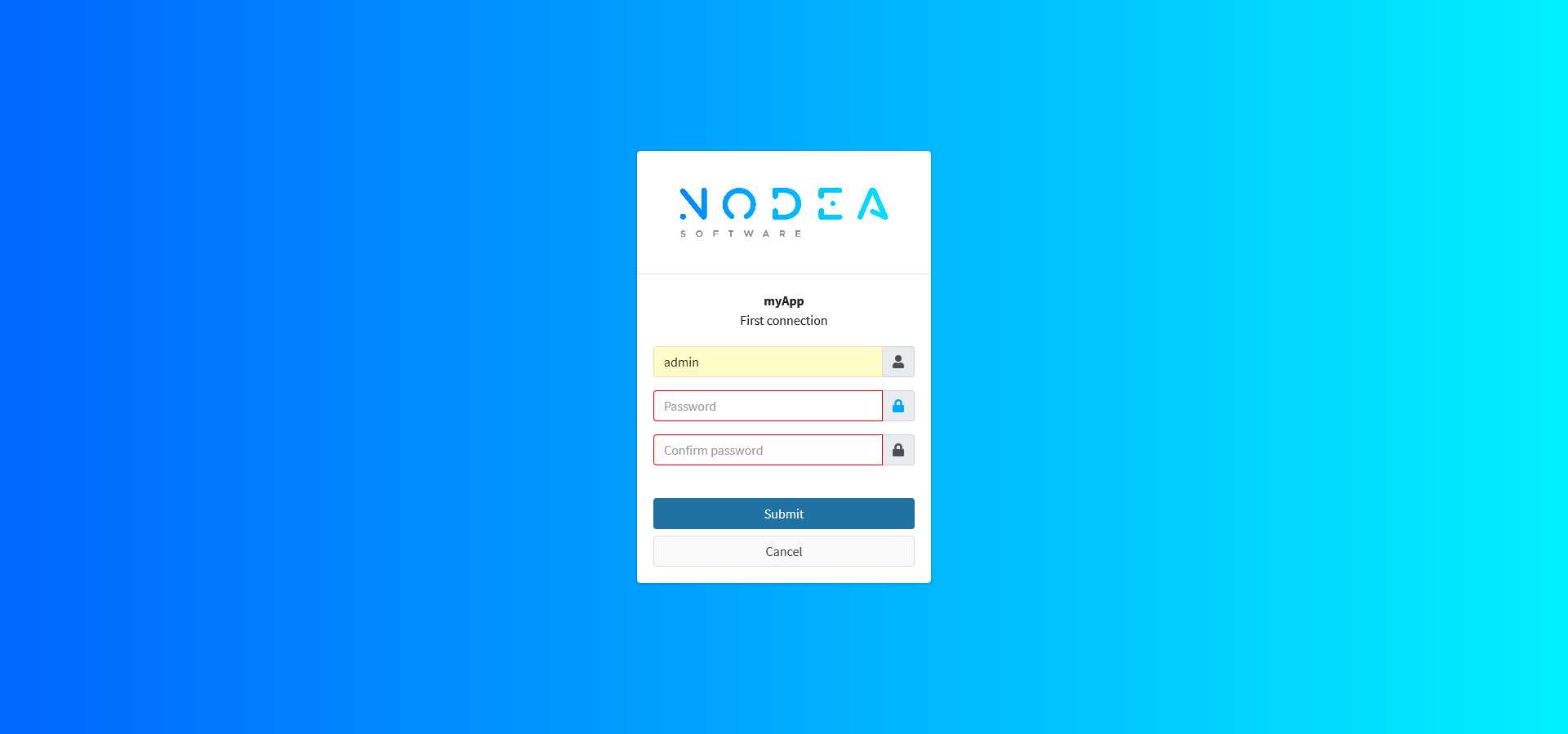 Nodea applications have a native password recovery function. To reset your password, just enter the user login and the email address configured on the account. A reset email will be sent to you and will allow you to enter a new password.